PASSIONATE NEWS
PASSION MENTORS
A few of the Passionate People Interviewed by Paul Cody at www.careerskunks.com @careerskunks to help Kids, Students, Adults FIND THEIR PASSION & CHOOSE A CAREER
WILL YOU OR YOUR BUSINESS
PASS ON YOUR PASSION HERE
AS A LOCAL PASSION MENTOR?
Contact Paul Cody
passonify@gmail.com
Music's Letter To Kids
"I asked these 17 Music Artists below
if they would write a Letter to Inspire kids
to Love, Play, Sing or Write Music like
someone once Inspired them!' PAUL CODY


MEET PASSION SHE IS 13.
KIDS PASSION MENTOR , ALYSSA MARIE COON
SINGER SINCE 2, guitarist, keyboard player,
ukulele player and drummer. She wrote your kids a
Letter about WHY PASSION! Alyssa loves animals
and wants to be a Veterinarian.
WHY ENGINEERING?
ENGINEERING, IT'S LIKE MATH(S)
BUT LOUDER
By Dr. William Whittow BSc, PhD, F HEA, SMIEEE
For Young Music Artists I Interviewed
The Passion of Nashville Legend,
What is PASSION by
Retired Naval, Submarine Commander
of the USS KENTUCKY (SSBN 737)
Jan 1999 - Jul 2001
Motto: Thoroughbred Of The Fleet
"ARE LEADERS BORN OR MADE" ?
Answer by Visiting Professor
Staffordshire University
Faculty of Business, Education and Law,
Top 1% of the 11,000+
Vancouver-area realtors.
When Gene Watt transitioned
his 30-year career as a B.C.
court administrator and adjudicator
and became a realtor in the
Vancouver area, everything clicked.
Fiona Ross, Londons Royalty Of Jazz,
Journalist, Mentor to Ed Sheeran writes
A Letter To Inspire Passionate Kids.
"TO ALL GOD'S DANCERS"
BY OUR KIDS DANCE AMBASSADOR,
DANCER, SINGER JENNIFER MLOTT.
AEROSPACE CAREERS,
HOW TO BE A ROCKET SCIENTIST by
Brett Hoffstadt STEM ADVOCATE
BS in Aeronautical & Astronautical Engineering
from Purdue University and a MS in Aerospace
Engineering from Penn State University.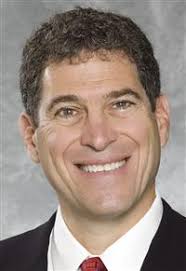 HOW TO BE HAPPY by
Mark Jaffe , Former CEO of
Disney Records
While there Mark was intimately involved
with the rollout and expansion of the
BEAUTY and THE BEAST,
ALADDIN,
THE LITTLE MERMAID
THE LION KING Franchises
Passionate Communities by
778-378-8273 Smooths & Paints YOUR UGLY Popcorn Ceilings
www.webdocks.ca Everything You Need, Website Design 778 953-6389